Welcome to Austria!
The Austrian Deaf Sports Association (ÖGSV) is very pleased to invite all member federations of the EDSO – European Deaf Sport Organisation – to participate at the 5th European Deaf Beach Volleyball Championships and the 1st European Deaf Beach Volleyball Youth Championships 2022.
Both will take place from August 16-20, 2022
The European Championships will take place in the "Weilburgpark" in the wonderful city "Baden" in Lower Austria.
This website is only for the EC Beach Volleyball and we hope that you can find all information you need.
If you have further questions, please do not hesitate to contact us!
✉ ecbvb2022@oegsv.at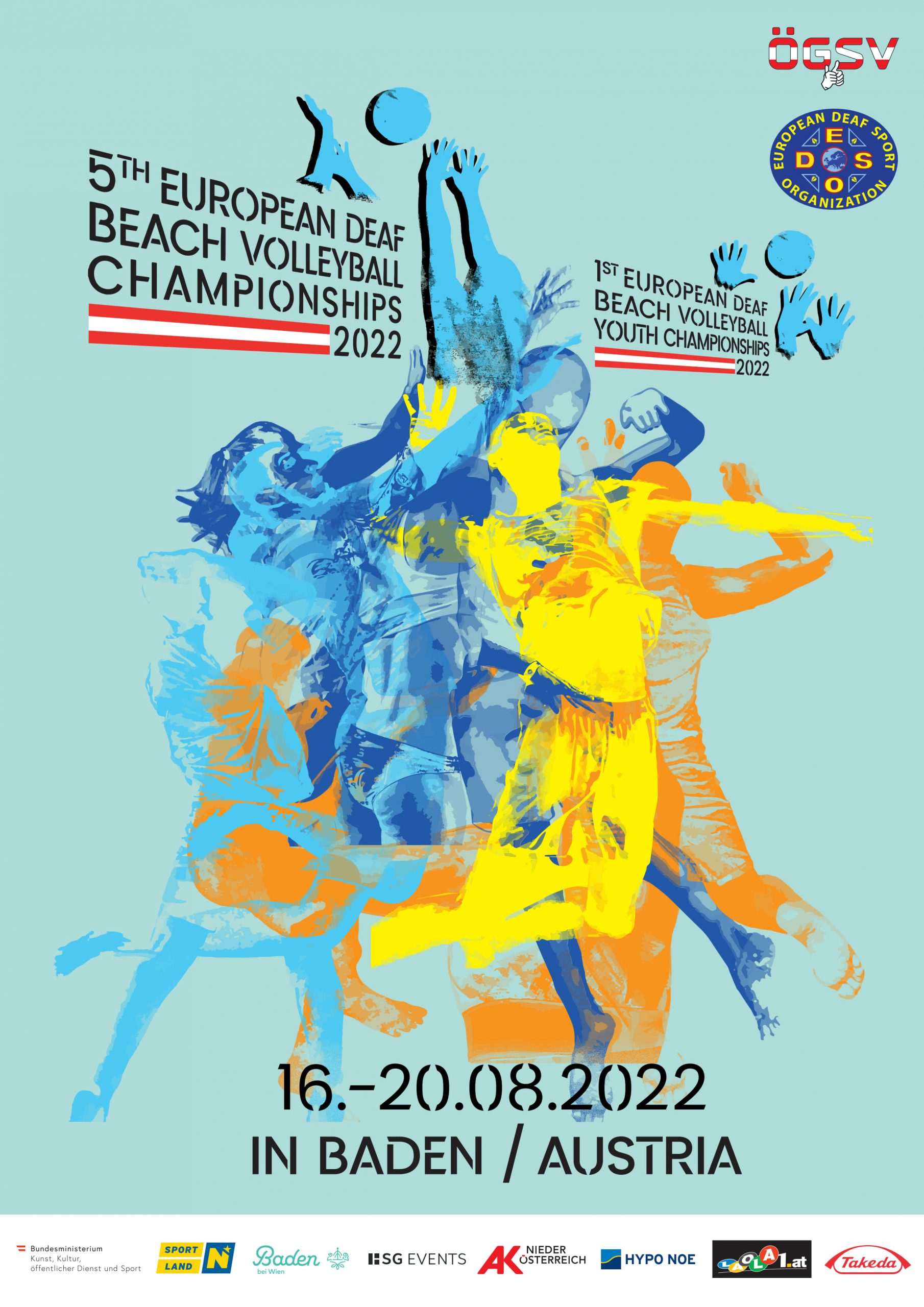 5th European Beach Volleyball Championships 2022 & 1st European Beach Volleyball Youth (U19) Championships – 16.-20.08.2022